Its been a while......
Posted on
HELLO THERE!
Well it has been far to long really since i did a blog post and i do apologize! We have been so, so busy between our own maintenance and work.
So we went up to Langley Mill Boatyard at the end of April for dry dock and have only just the other day left!
If you have read earlier posts you will know we were off to do blacking and to build Lyra a nice new Yarwoods Style Steel back cabin. as well as do some work to our engine. There really is nothing like clumping the jobs together. Then we decided we may as well stay a little longer and get our biggest commission yet well underway.
So here is a selection of photos of us building Lyras new cabin.
In the Dock making a start. Old very rotten cabin off.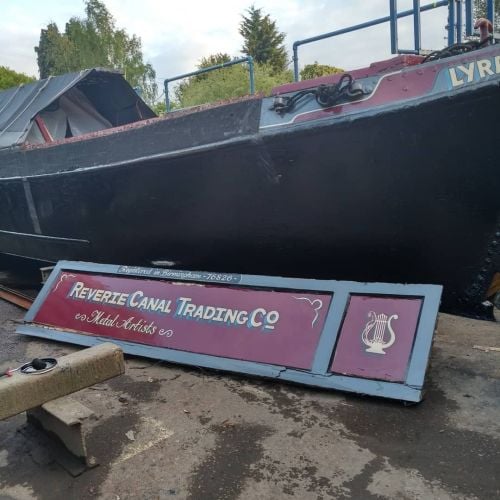 Bulkheads going in.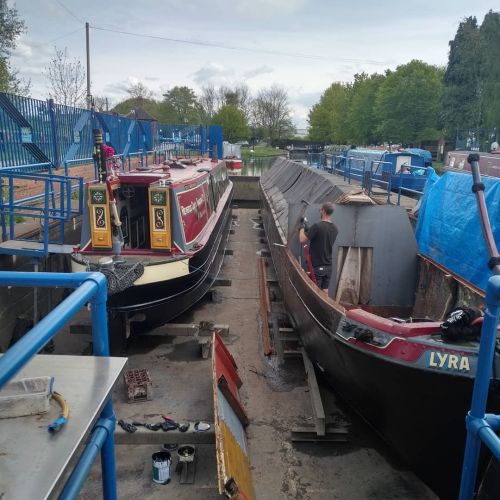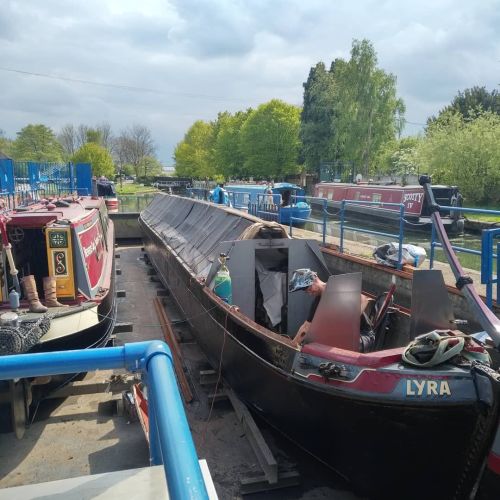 Back in the water to start getting the sides and top on. Making the fold along the edge.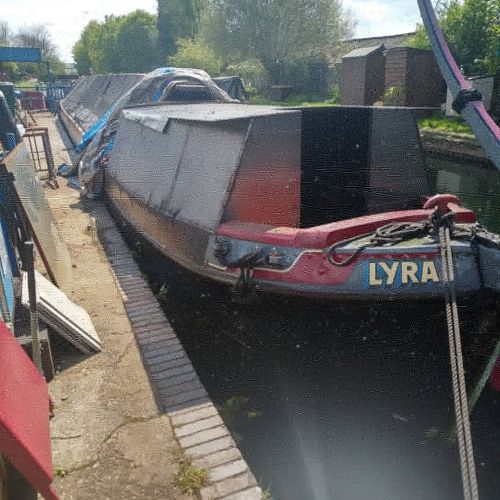 Drilling hundreds of holes and getting the hand rails shaped and in place.
Steel work complete and on to paint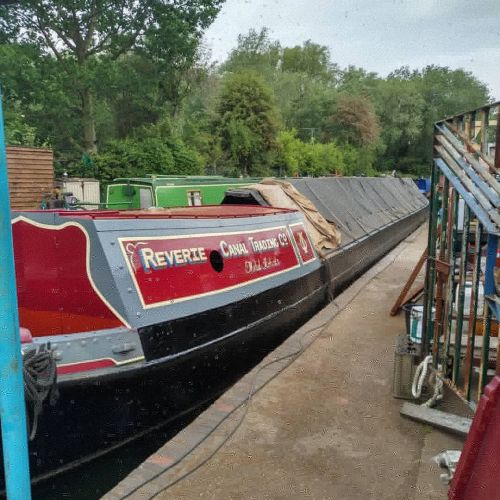 Then it was on to our mooring to free up the maintenance bay and to finish any little bits also to start work on our engine. We still have not got round to fitting out the interior this will, other than insulation and lining become a winter in between jobs project. We didnt allow time to do the interior because we knew we had to get back to work. Steel work, water tight and painted was the goal in the time we had set aside.
So our Kelvin J2 had been blowing some oil and hazing blue we knew we had to make the time to have it apart. However being a Kelvin with hard to find spares we didn't want to do this on the towpath because it could take longer than 2 weeks to get back together. We suspected a dodgy ring and a high change of glazed bores.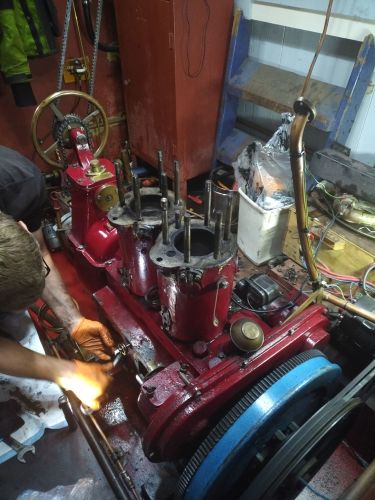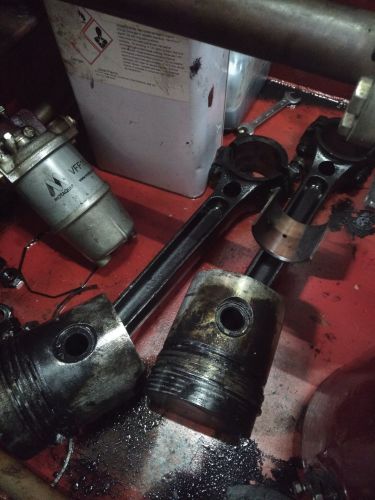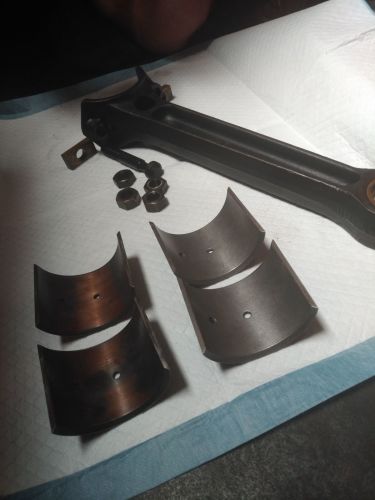 Which is basically exactly what we found. Afer removing the pistons we also found a worn big end bearing. It took us a couple of weeks to get our hands on a new standard one to save getting the crank ground this time around.
Back together with nice white hoses to compliment the red and a white/cream fly wheel and not the horrible blue colour it was. A new set of spark plugs later and we were back up and running. A test run without the butty on the back showed everything seems better.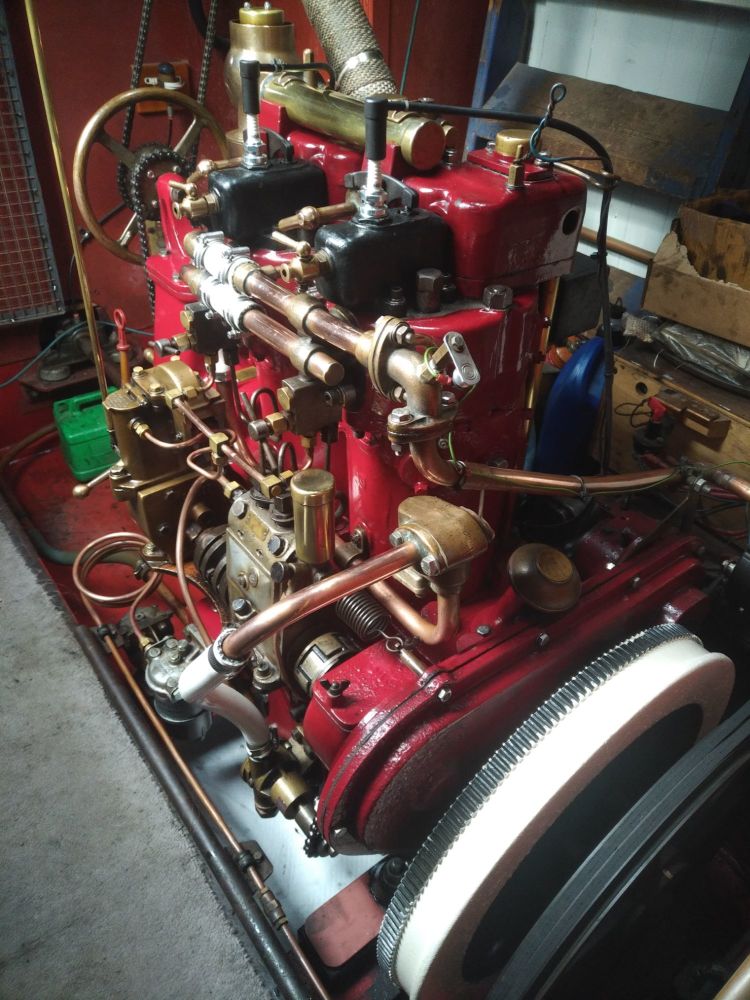 So all seeming well we left Langley Mill last Tuesday with an aim of going to Alvecotes Historic Boat Gathering at the end of August.
In between all of that we have been busy organising and starting work on our biggest sculpture yet. A large Oak Tree for a school due to be installed early September. A very exciting and challenging project. Also a few smaller commissions to like this tank for another Kelvin owner who has a petrol/parrafin F4 and a trophy for Nick Sanders Mach Festival amongst many others.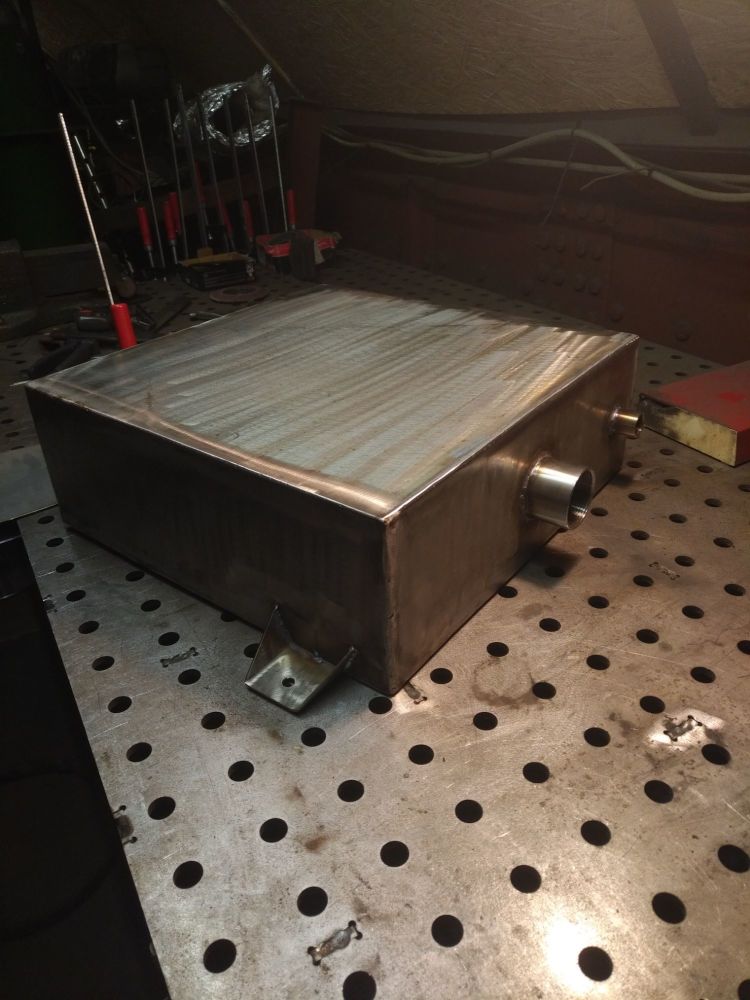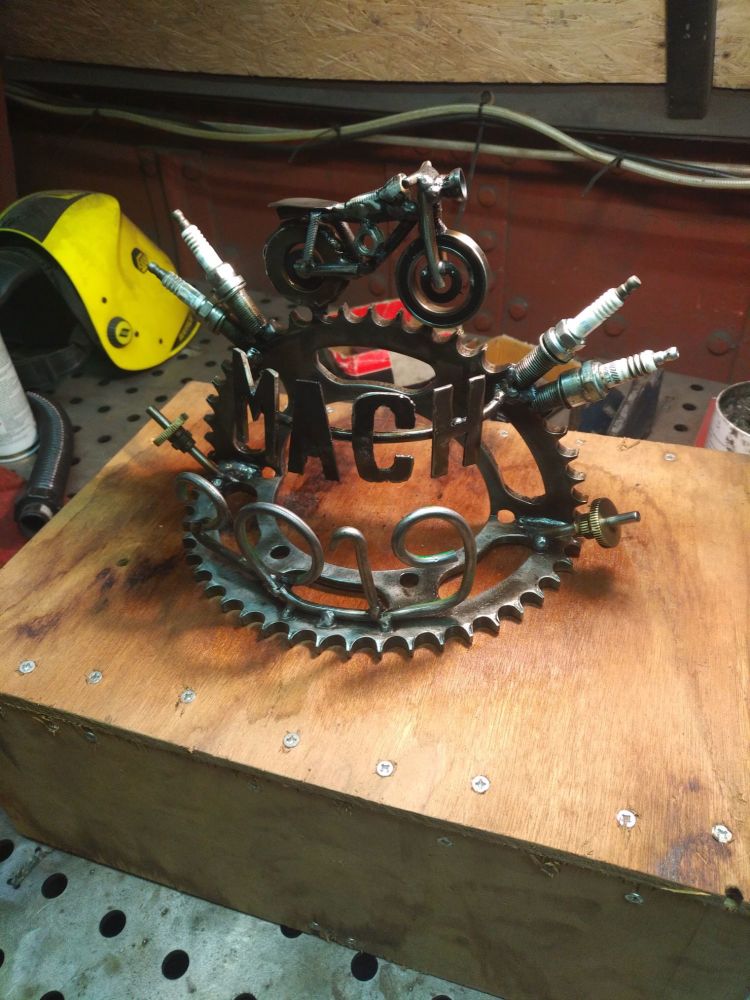 With all this going on it has meant we have not been able to get any sculptures made for our shop.
You may also notice in the above photo our new welding table! An amazing bit of kit meaning we have a nice flat surface that we can clamp pretty much anywhere to.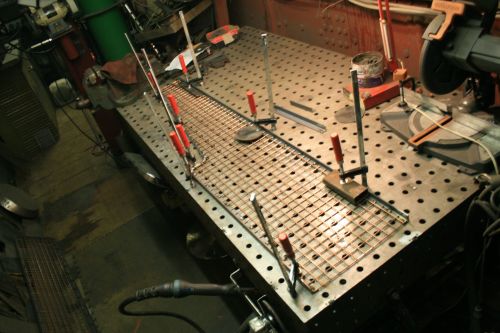 That will do for now.
I will do a separate blog post for the Oak Tree.