The Journey to Alvecote and some history
Posted on
Since our last post we have traveled through Braunston, Rugby around Sutton Stop and Marsworth Junction arriving near Stoke Golding which is where we are now moored. We decided to have a slight detour up the Ashby Canal to collect some steel for jobs, and combine it with saying hello to our friends from Antiques Afloat who moor up this way when not out cruising. As you can tell from the name Antiques is their buisness, follow the link for more information about them or to contact them. They usually have lots of shiny things in stock!
We will be moored here till Monday when we shall be heading back down the Coventry Canal and on wards through Atherstone to Alvecote for their one big weekend!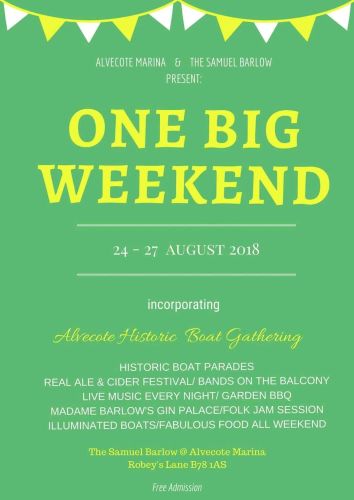 Since we are up the Ashby some may not know that Lyra spent a bit of time travelling the Ashby from Leighton Buzzard and back in the 70s when working for the Collier Brothers. I am sure Tim will not mind us sharing a couple of photos from his book 'An Affair With The Cut'
I belive they loaded her with 29tonnes of coal for one trip back down South. Normally loading at Gopsall Wharf with the Elstree.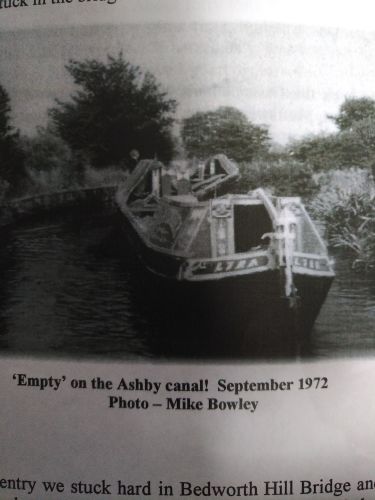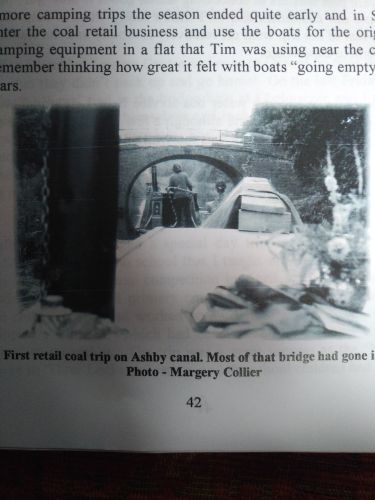 Only last Monday Tim Collier came out for a trip with us from Wheedon to Braunston. He likes to visit and see Lyra when he can!
Anyway back to work! Today i am going to share with you a commission we recently made of a train. Enjoy and remember if you fancy your own commission then Contact Us!