Today we made the big move from Rugeley to Great Haywood. We spent a bit of time at Rugeley getting some jobs done before moving up here for the weekend.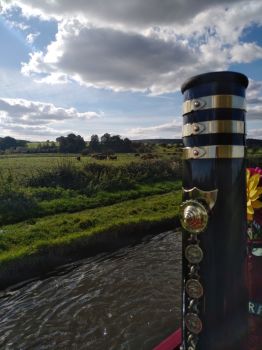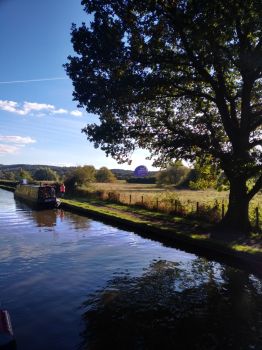 As i actually had my phone with me while moving today i took the opportunity to take a couple of photos. In the second you can see a hot air balloon being inflated just behind the tree line. The weather would have been beautiful for going up in a hot air balloon this evening!
We will be staying in Great Haywood for the weekend! Don't get us confused with Brian Greaves the Blacksmith who is up above the lock we are below it, Also The Candy Boat is moored above the lock if anyone has a sweet tooth! We plan to have our gallery/shop open Saturday and Sunday weather permitting.
All our welding work has been quite boring of late.... here is a photo of some welding to prove we have been doing some. Nothing very exciting to report. Watch this space because we do have some ideas for new sculptures soon.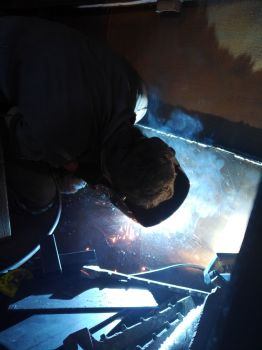 When we leave Great Haywood we shall be heading onto the Staffs & Worcester Canal for a week or so.