Its that time of year....
Posted on
It is that time of year now, leaf soup making progress a little slower than normal especially in wooded areas.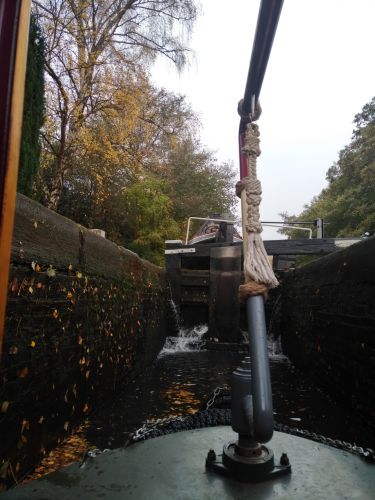 Today we moved to Fradley where we are planning to stay for the weekend. We are moored just above Shade house lock the top lock on the main flight. Weather being kind? we shall have the gallery/shop open over the weekend. 10 till 4ish.
Next week we shall be going onto the Coventry Canal top up with water and then moor just a little way along. We are taking our time as we want to attend the HNBC social and then up into Birmingham for the Christmas Floating Market 24th/25th Nov & 1st/2nd Dec on the canal by The Arena.
Slow moving also gives us chance to catch up of making a few things for the shop and ready for the floating market.
You can view work for sale both Here on the website which houses our larger sculptures and Here on the Etsy shop which houses our smaller items.
Remember most of our sculptures are one offs and when they are gone, they are gone!
Here are a couple of recently finished pieces.
The Feather of Truth which can be found here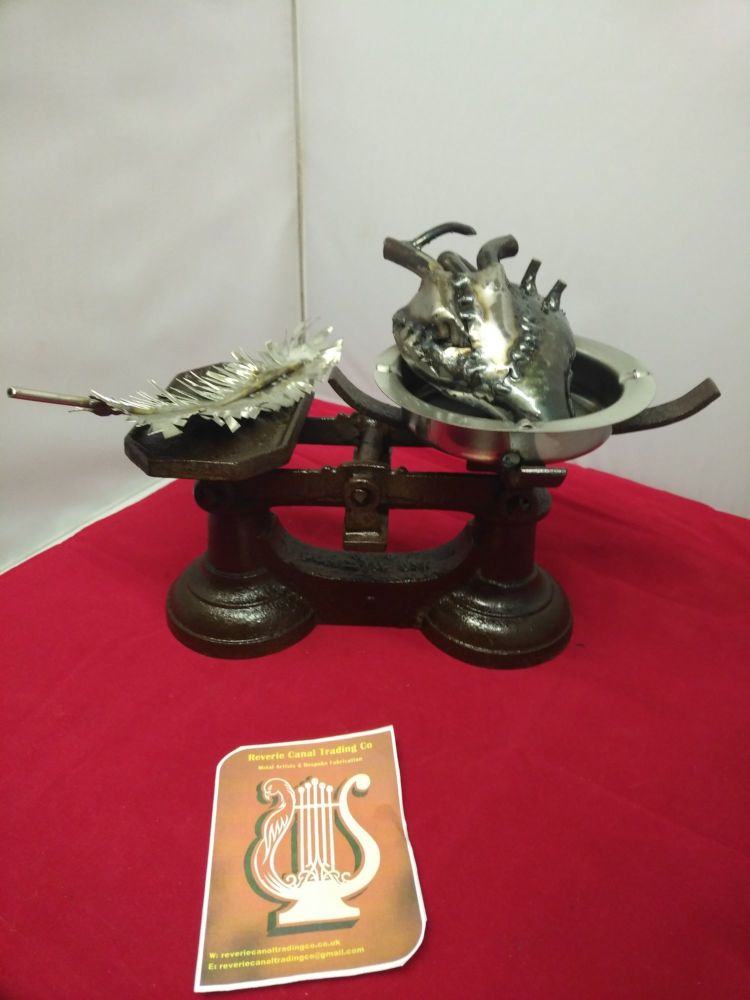 also this little guy catching a fly which can be found here