We have now made it to Birmingham and moored up near to the Arena ready for the floating market this weekend 24th/25th and next 1st/2nd Dec.
Before heading up the locks we stopped at Fazeley Mill Marina for Diesel and what we consider to be the best pump out we have found on the network always served with a smile! While there we had a quick scan through Waterways World and Canal Boating Times for the little article they had written about us.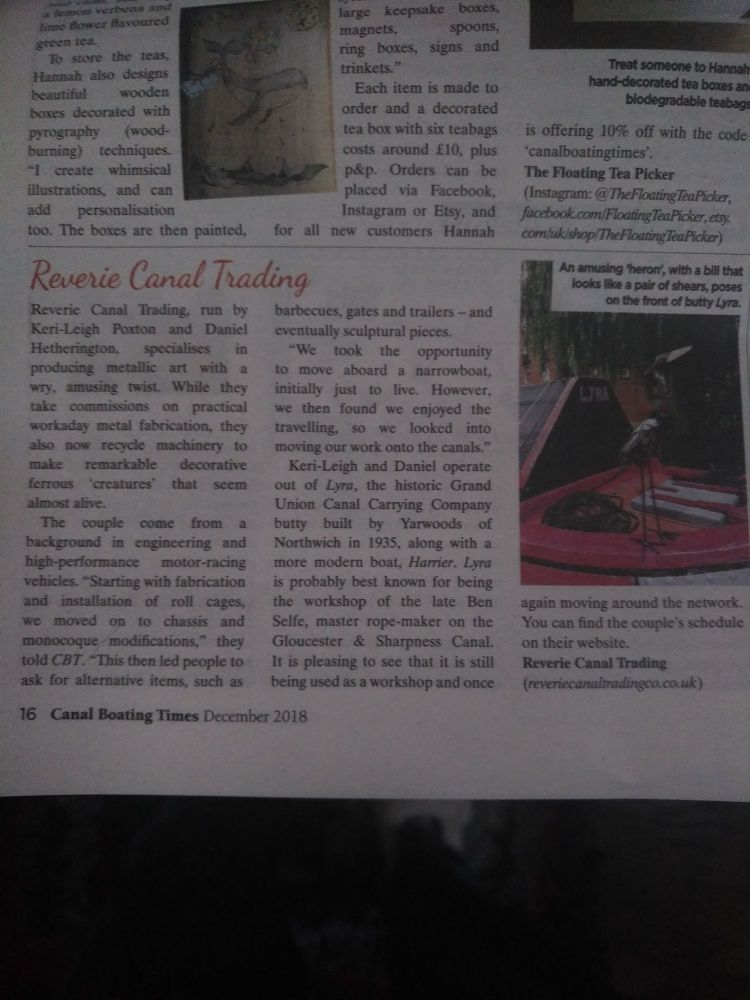 We had a quite a good and quiet run up all the locks only meeting 2 boats one of them being a CaRT work boat and that was nearly at the top. The weather was very wet and cold for our ascent up Curdworth locks and the first few on Aston, but was alot more pleasant for the rest of Aston and Farmers bridge apart from a quick sleety shower.
We have been busy making a variety of sculptures big and small for the market. Some of which have already sold, whether we will have the time to make replacements is yet to be seen.
You will not miss us in a crowd now either since we have our Tshirts and Hoodies printed.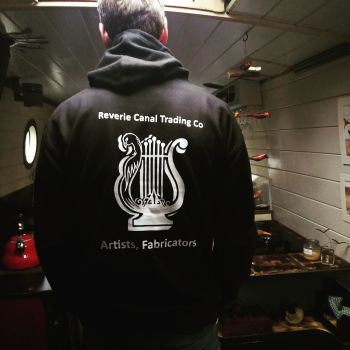 Don't forget to keep checking our website here and Esty here for new and current sculptures for sale.