The tree is planted.
Posted on
For the last few months we have been busy building a rather large tree for a school.
They wanted a memorial tree as being a school for kids with disabilities unfortunately their pupils do pass away. The brief was an Oak tree with a realistic look rather than a contemporary or abstract appearance, that could have names put onto its leaves.
We chose to use a good mixture of materials to allow the tree to weather with its environment including CorTen steel for the bark which will go a nice deep brown/orange over time.
We had to have a hole dug and foundations concreted in to make sure there was plenty of support for the structure of the tree and then a few days later we installed the tree and it looks beautiful. We also made a fence to go around the bottom.
Alison from DV Design Studio did a brilliant job laser etching the leaves. CLICK HERE to visit their website.
Photos below: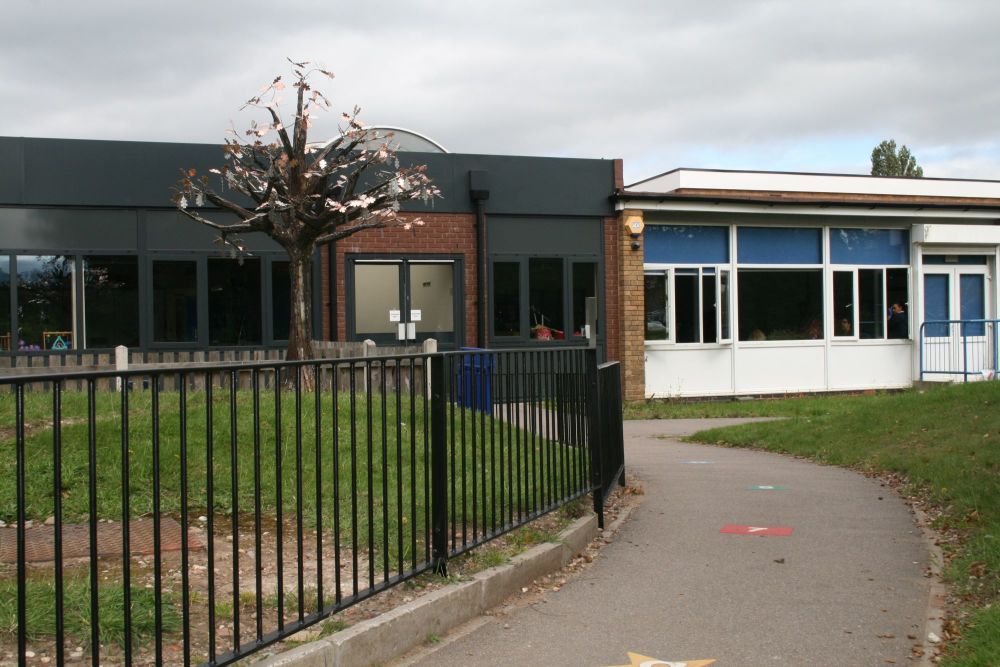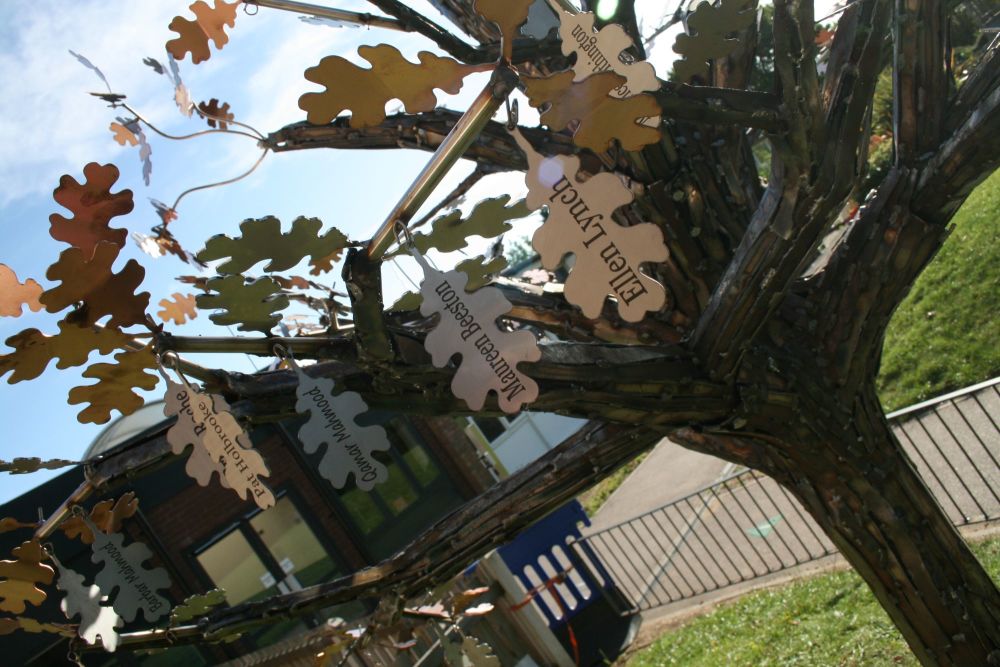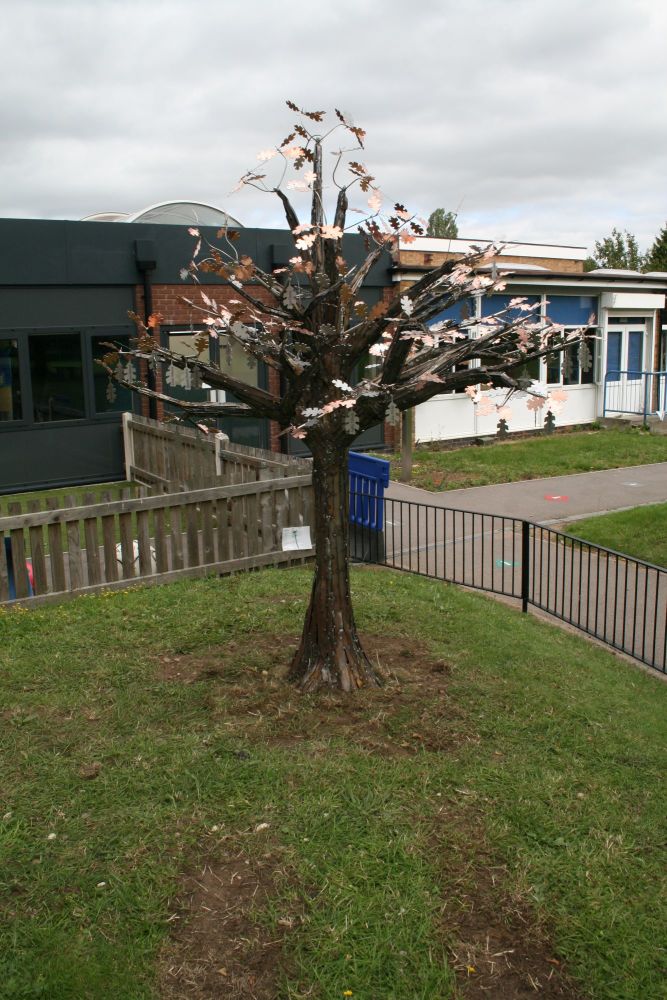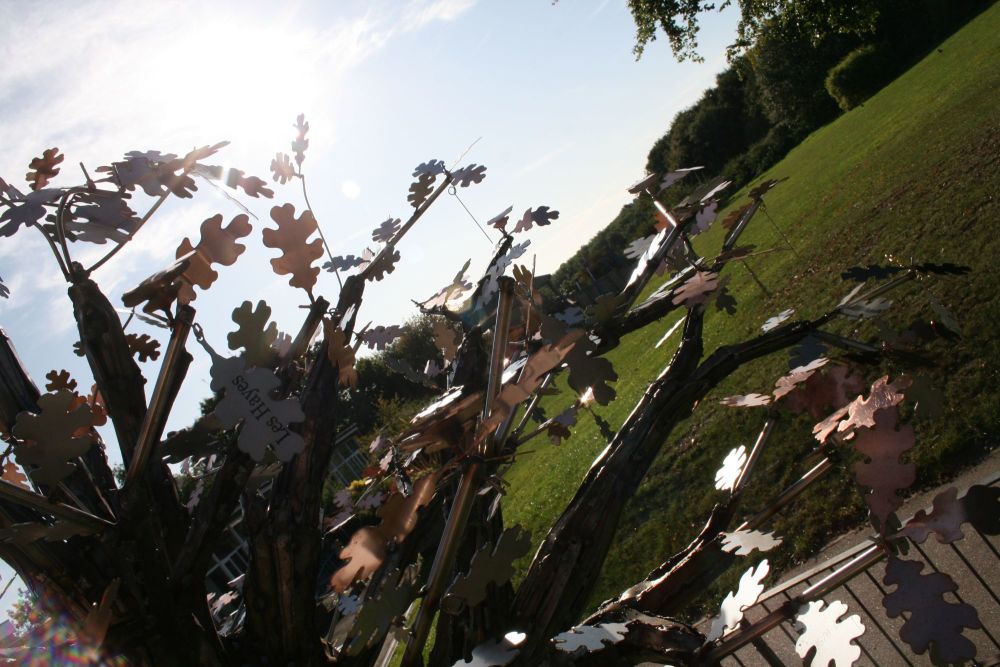 Now to get on with the next job, making some direction signs for some far away places and some closer to home.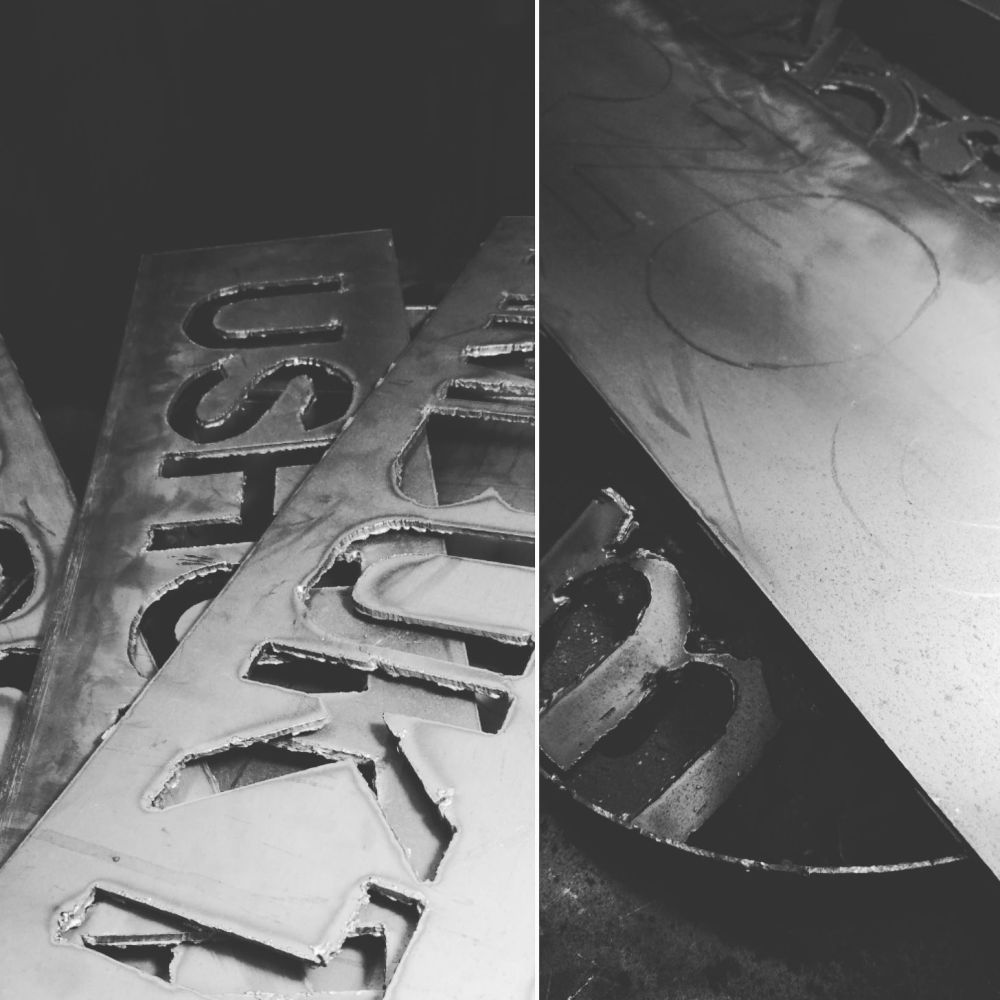 End